Welcome to Potter's Alley!
Hours
Monday – Friday: 4-9pm
Saturday: Noon – 10pm
Sunday: 1-5pm
We are a family-friendly bowling facility located in the heart of Morton, Illinois.
Our facility offers a centrally-located place where people of all ages and abilities can come together for a fun time. Our goal is to offer every customer the very best experience.
So, whether you're interested in joining a league, holding a birthday party or just working on your skills, we offer the perfect place. Featuring 16 hardwood lanes with automatic scoring, we give you a clean, safe facility that boasts all the latest bowling alley technology. 
What to Do at Potter's Alley
From private parties and events to open and league bowling, choose us for your week and weekend destination. We offer some fantastic activities for kids and adults alike, such as: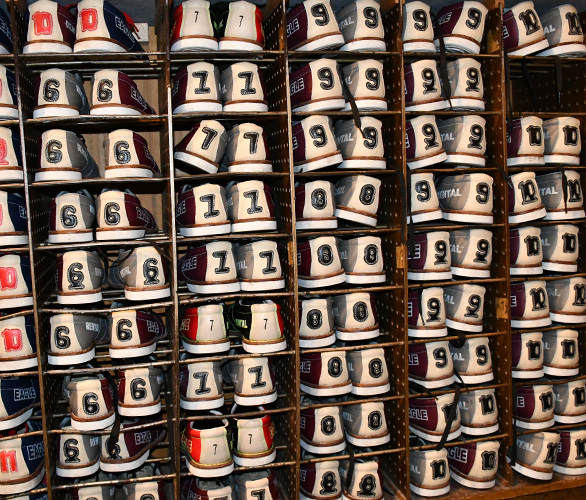 Why not grab a bite to eat while here? We have a full-service  grill and bar  that serves beverages, burgers, pizza and appetizers.
There are many reasons to choose Potter's Alley for bowling, parties and leagues. We offer regular specials to save you money as well as fundraising opportunities. Come see us today! We would be happy to book a birthday party for you, serve up some burgers or host your dart tournament.
Contact Potter's Alley Today
To learn more about us, find a bowling league or to book an event, contact us at 309-266-7010. You will find us at 628 W David Street in Morton, IL.