Winter hours
(mid August through Memorial Day)
Monday – Friday: 4 – 9pm
Saturday: Noon – 10pm
Sunday: 1 – 5pm
Summer hours
(Memorial Day through mid August)
Monday – Wednesday: 4 – 9pm
Thursday and Friday: Noon – 9pm
Saturday: Noon – 10pm
Sunday: 1 – 5pm
Open bowling Rates:
Shoe Rental: $2.50 per person
Bowlers 16 & Under: Always $1.50 per game
Bowlers 17 & Over:
Monday through Thursday: $3.00 per game
Friday & Saturday: $3.50 per game
Sunday (FUNday): Everyone bowls for  $1.50 per game
Lane Reservations
Reserve a lane for your family, date night, a social outing with friends or happy hour with coworkers!
Lane reservations accommodate up to 6 bowlers per lane and are recommended for large groups needing multiple lanes during high traffic times of Friday evening and all day Saturday and Sunday. Lane reservations can be made by calling Potter's Alley at 309-266-7010.
Lane reservations are held for 15 minutes past the reservation time and then released to our waitlist.  Please note, reservations are not available for table space in our facility.
Bowling has traditionally been one of the most popular recreational pastimes, and that's no different now. Here at Potter's Alley, we offer open bowling times 7 days a week! Our facility features 16 hardwood lanes with state-of-the-art automatic scoring. Potter's Alley is your destination for a fun day or night out.
Whether you're interested in joining a bowling league, wish to book a birthday party or just want to hone your skills with open bowling, you're sure to have a blast with us! Our family-friendly bowling facility is located in the heart of Morton, Illinois, with a full-service bar and grill serving pub food with a twist. Our diverse menu offers:
Burgers
House made Pizza
Appetizers
Beverages
30 plus Domestic and Import Beers
Full Selection of Liquor
Why Choose Potter's Alley?
Here at Potter's Alley, we invite young and old to come bowl with us, grab a bite to eat, or join an adult or youth league. There are many reasons to love us: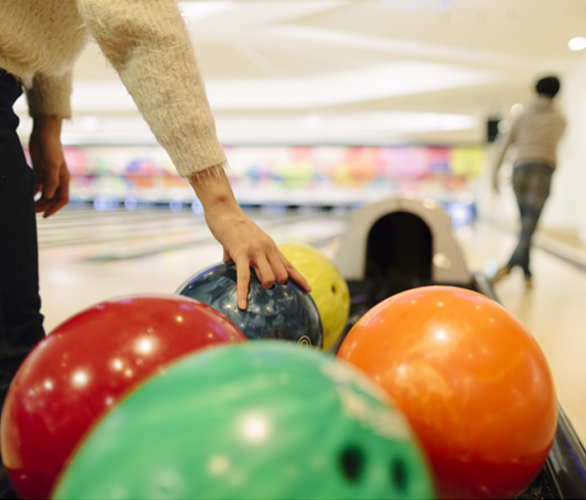 Affordable open bowling
Family-friendly atmosphere
Moonlight bowl
Youth bowling
League bowling
Private parties and events
Full-service bar and grill
Affordable birthday party packages
Fundraisers
Plus, we offer a clean, safe facility featuring the latest bowling alley technology. We invite everyone to come check us out!
Contact Potter's Alley for Open Bowling
To learn more about our open bowling times, contact us at 309-266-7010. We are conveniently located at 628 W David Street in Morton, IL.