Potter's Alley Hours
Monday and Tuesday:  4pm – 9pm
Wednesday – Friday:  11am – 9pm
Saturday: 11am – 10pm
Sunday: Noon – 5pm
Limited open bowling lane availability due to leagues on the following days/times:
Mondays 5pm to 7pm starting September 19th
Tuesdays after 5pm starting September 13th
Wednesdays after 6pm starting August 17th
Please check our website's scrolling message bar for updates on open bowling availability for the current week. We host tournaments and traveling leagues throughout the bowling season which can result in limited open bowling lane availability. Call the Alley at 309-266-7010 to inquire about lane availability.

Open Bowling Rates
Shoe Rental: $3.00 per person
Bowlers 16 and younger: Always $1.50 per game
Bowlers 17 and older:
Monday through Saturday: $3.75 per game
Sunday (FUNday): Everyone bowls for $1.50 per game
LANE RESERVATIONS AVAILABLE!
Lane reservations are now available and can be made by calling the Alley at 266-7010.
Lane reservations are highly recommended on Fridays, Saturdays and Sundays and are recommended for groups of 6 or more for any day of the week. We try very hard to provide timely updates on our website and Facebook page when leagues or tournaments will occupy a large number of lanes.
If you are a walk-in bowler and all lanes are taken, we will do our best to provide an honest assessment of when a lane will be available and give you the option of being added to our waitlist.
Lane reservations are held for 15 minutes past the reservation start time and then we release those reserved lanes to our waitlist.
Bowling Is A Lifetime Sport!
Bowling has traditionally been one of the most popular recreational pastimes, and that's no different now. Here at Potter's Alley, we offer open bowling times 7 days a week! Our facility features 16 hardwood lanes with state-of-the-art automatic scoring. Potter's Alley is your destination for a fun day or night out.
Whether you're interested in joining a bowling league, wish to book a birthday party or just want to hone your skills with open bowling, you're sure to have a blast with us! Our family-friendly bowling facility is located in the heart of Morton, Illinois, with a full-service bar and grill serving pub food with a twist. Our diverse menu offers:
Burgers
House made Pizza
Appetizers
Wraps & Salads
Beverages
30 plus Domestic and Import Beers
Full Selection of Liquor
Why Choose Potter's Alley?
Here at Potter's Alley, we invite young and old to come bowl with us, grab a bite to eat, or join an adult or youth league. There are many reasons to love us: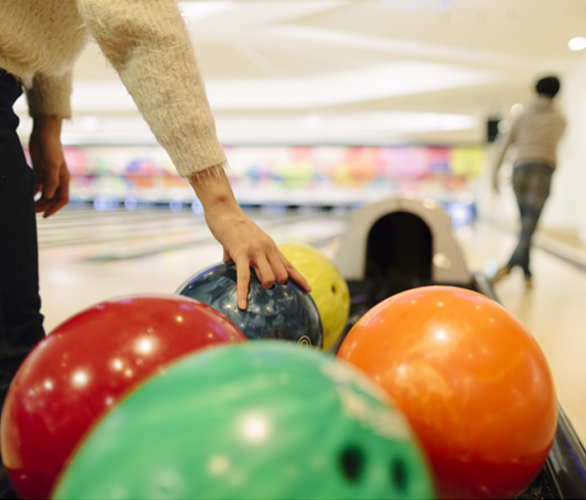 Affordable open bowling
Family-friendly atmosphere
Youth bowling
League bowling
Private parties and events
Full-service bar and grill
Affordable birthday party packages
Fundraisers
Plus, we offer a clean, safe facility featuring the latest bowling alley technology. We invite everyone to come check us out!
Contact Potter's Alley for Open Bowling
To learn more about our open bowling times, contact us at 309-266-7010. We are conveniently located at 628 W David Street in Morton, IL.